The aim of this procedure is to decrease vascularisation of the anal canal and to carry out a pexis to put back in place the mucuous membrane and internal hemorrhoid clusters. With the arrival of this procedure and in the years following its appearance in France in 1999, I carried out about 50 Longo procedures out of every 100 hemorrhooidectomies, however currently due to a number of postoperative complications, the longo procedure only accounts for 10 % of all hemorrhoidectomies.
I) Advantages :
No open incisions,
Less pain,
No topical care in the absence of complications,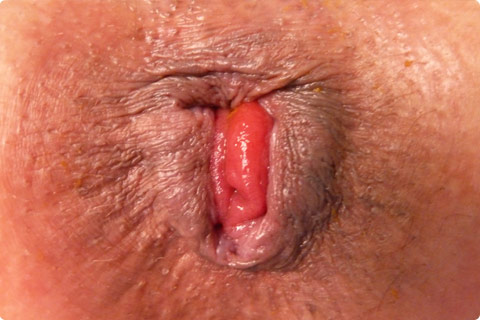 II) Disadvantages :
This procedure often requires a considerable learning curve,
The major shortcoming is that the external hemorrhoids are left in place,
The major problem is to let external hemorrhoids leading to the recidive of the hemorroidal prolpasus in 17% of the levels 3 and 50% of the levels 4,
Reappearance of the bleedings (14N and of a tenesme in 32% of the cases,
Does not treat anal fissures if present,
Numerous other complications have been thoroughly described in a research article written by Professor Jean-Luc FAUCHERON (CHU Grenoble).